LATEST RELEASE!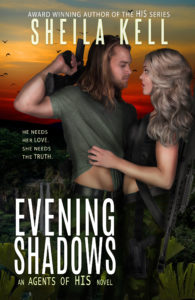 Welcome to the Agents of HIS! Ken Patrick kicks off the series in his much-anticipated story – Evening Shadows.
Wʜᴇɴ ᴅᴇᴄᴇᴘᴛɪᴏɴ ʟᴇᴀᴅꜱ ᴛᴏ ᴠᴇɴɢᴇᴀɴᴄᴇ, ɪᴛ'ꜱ ᴏɴʟʏ ʏᴏᴜʀ ʜᴇᴀʀᴛ ʏᴏᴜ ᴄᴀɴ ᴛʀᴜꜱᴛ.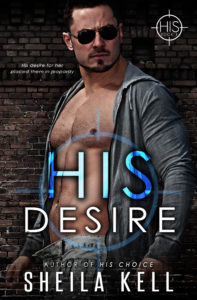 Start reading Sheila Kell's best-selling and award-winning HIS series for FREE!
"This book is filled with plenty of twists, off the charts chemistry and will leave you on the edge of your seat while reading it." ~Escape Reality with Books
Jesse Hamilton, the head of a private security firm, falls for FBI agent Kate Ross—only to risk losing her forever. Sizzling heat meets nonstop suspense in this fast-paced romantic thriller!
*Listen for free with the Audible Romance Package.
Reviewers on Sheila's Books