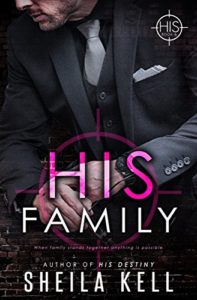 Subscribe to my newsletter
and receive a free copy of
His Family
!
RESERVE YOUR COPY TODAY!

Welcome to the Agents of H I S! Ken Patrick kicks off the series in his much-anticipated story – 𝐸𝓋𝑒𝓃𝒾𝓃𝑔 𝒮𝒽𝒶𝒹𝑜𝓌𝓈. Preorder now to receive your copy on Sept 17th.
Wʜᴇɴ ᴅᴇᴄᴇᴘᴛɪᴏɴ ʟᴇᴀᴅꜱ ᴛᴏ ᴠᴇɴɢᴇᴀɴᴄᴇ, ɪᴛ'ꜱ ᴏɴʟʏ ʏᴏᴜʀ ʜᴇᴀʀᴛ ʏᴏᴜ ᴄᴀɴ ᴛʀᴜꜱᴛ.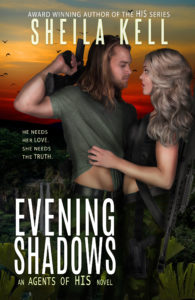 When his life depends on the woman who holds secrets, can he trust their love will be enough for her to seek the truth? In Sheila Kell's thrilling novel of deception and second chances, two operatives embark on a dangerous journey that will test them as agents, friends, and lovers.
RESERVE YOUR COPY ⤵️
(short-term special price of 99¢/99p)
Kindle 🇺🇸 → Kindle 🇬🇧 → Kindle 🇦🇺 → Kindle 🇨🇦
Print→ Coming Soon!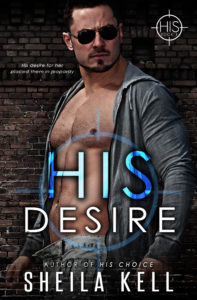 Start reading Sheila Kell's best-selling and award-winning HIS series for FREE!
"This book is filled with plenty of twists, off the charts chemistry and will leave you on the edge of your seat while reading it." ~Escape Reality with Books
Jesse Hamilton, the head of a private security firm, falls for FBI agent Kate Ross—only to risk losing her forever. Sizzling heat meets nonstop suspense in this fast-paced romantic thriller!
*Listen for free with the Audible Romance Package.
Reviewers on Sheila's Books