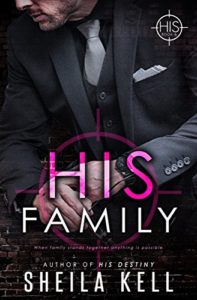 Subscribe to my newsletter
and receive a free copy of
His Family
!
Hamilton Investigation & Security (HIS) Series is complete!
2018 ended a four-year trek through the Hamilton family trials. I'm happy, yet sad, to announce the HIS series is complete, to include the bonus book 9 – A Hamilton Christmas – which pulls that family together for a vacation gone wrong. Don't sweat, the Hamilton's will appear in a spinoff series. Be the first in the know by subscribing to my newsletter.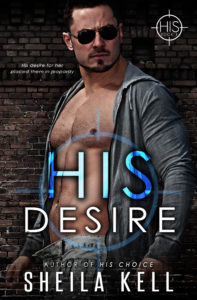 Start reading Sheila Kell's best-selling and award-winning HIS series for FREE!
"This book is filled with plenty of twists, off the charts chemistry and will leave you on the edge of your seat while reading it." ~Escape Reality with Books
Jesse Hamilton, the head of a private security firm, falls for FBI agent Kate Ross—only to risk losing her forever. Sizzling heat meets nonstop suspense in this fast-paced romantic thriller!
Reviewers on Sheila's Books