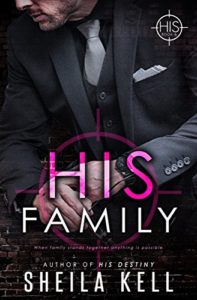 Subscribe to my newsletter
and receive a free copy of
His Family
!
Happy Valentine's Day!
On this Valentine's Day, I'm taking part in 6 promotions with free books and giveaways. Check them out below and enjoy!
*Note: Some free downloads or giveaways require newsletter subscription. My advice: If the book grabs your attention, sign up for the newsletter. If you find the book or the author's newsletter isn't for you, then unsubscribe. You won't offend an author. We want you to find the right authors for you.
Bookfunnel
Happy Valentine's Day: http://bit.ly/2S1Ppnp
Valentine Hot & Steamy Reads: http://bit.ly/2N4eQUc
Good luck and enjoy!

---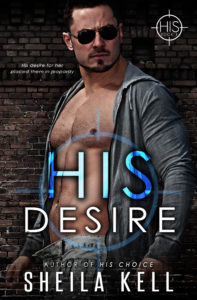 Start reading Sheila Kell's best-selling and award-winning HIS series for FREE!
"This book is filled with plenty of twists, off the charts chemistry and will leave you on the edge of your seat while reading it." ~Escape Reality with Books
Jesse Hamilton, the head of a private security firm, falls for FBI agent Kate Ross—only to risk losing her forever. Sizzling heat meets nonstop suspense in this fast-paced romantic thriller!
Reviewers on Sheila's Books