Preorder Now!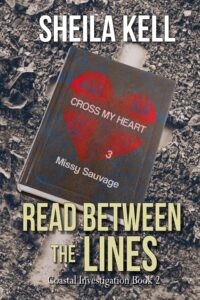 Welcome back to Coastal Investigation! Book Two – Read Between the Lines – will release on January 17, 2024. You can preorder now to ensure you have it on your eReader on release day.
What happens when someone goes from bestselling author to suspected murderer because of their writing? In Sheila Kell's highly anticipated novel of treachery, secrecy, and romance, Cassie and JD rush to find a killer while their growing relationship is threatened on two fronts. 
Reserve your copy
Kobo: Coming Soon
Google Books: Coming Soon
Check out early reviews
---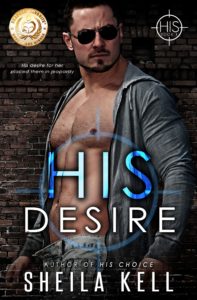 It all began with Jesse and Kate. His desire for her placed them in jeopardy.
Will his stubbornness prevent him from trusting the woman he desires? In Sheila Kell's provocative novel of suspicion and need, a handsome security specialist and a feisty FBI agent are tied by grief and attraction… and the fervor of the unknown. Sizzling heat meets nonstop suspense in this fast-paced romantic thriller!
Download your copy of His Desire on Amazon.
Read a three chapter excerpt or listen to an audio sample → here
---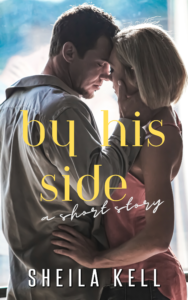 Enjoy this exclusive short story for subscribing to Sheila's newsletter.
"Sheila Kell is a mistress of the genre." –Reader's Favorite
From BEST-SELLING and AWARD-WINNING Author Sheila Kell
What happens when a former marine, who lost his legs in combat, runs into his high school sweetheart and she wants him to resume their old relationship? In Sheila Kell's intriguing novel of second chances and danger, one marine must decide if he's "enough" for the woman he loves, while she refuses to give up on them.
Reviewers on Sheila's Books