LATEST RELEASE!
I'm part of an anthology called Once Upon A Valentine. It's part of the Imperfectly Yours series of short stories.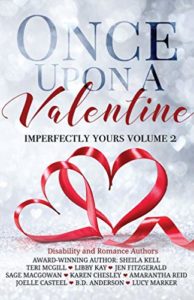 Be prepared for ten incredible short stories with characters who overcome obstacles we can never imagine. It's just in time to melt your heart for Valentine's Day.
In my short story –
By His Side
, Tonya Beck never got over her first love. So, when Hunter Stoneman loses his legs in combat, she steps up and ensures he has a canine companion. While they grow close again, Hunter tells her he wouldn't saddle her with a cripple. Then they are thrust together during an ice storm where their hearts aren't the only thing in danger.
Participating Authors: Sheila Kell, Teri McGill, Libby Kay, Jen Fitzgerald, Sage MacGowan, Karen Chesley, Amarantha Reid, Joelle Casteel, B.D. Anderson, and Lucy Marker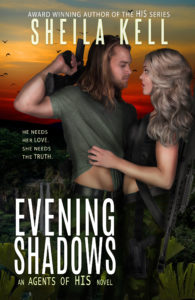 Welcome to the Agents of HIS! Ken Patrick kicks off the series in his much-anticipated story – Evening Shadows.
Wʜᴇɴ ᴅᴇᴄᴇᴘᴛɪᴏɴ ʟᴇᴀᴅꜱ ᴛᴏ ᴠᴇɴɢᴇᴀɴᴄᴇ, ɪᴛ'ꜱ ᴏɴʟʏ ʏᴏᴜʀ ʜᴇᴀʀᴛ ʏᴏᴜ ᴄᴀɴ ᴛʀᴜꜱᴛ.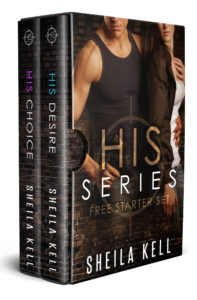 Enjoy this exclusive award-winning HIS Series Starter Set for subscribing to Sheila's newsletter.
"Sheila Kell is a mistress of the genre." –Reader's Favorite
His Desire – He's stubborn. She's independent. Together, desire will determine their future. In Sheila Kell's provocative novel of suspicion and need, a handsome security specialist and a feisty FBI agent are tied by grief and attraction… and the fervor of the unknown.
His Choice – Every choice requires a decision, but some choices are determined by the heart. In Sheila Kell's passionate novel of deception and desire, a smoking-hot enforcer and a determined reporter are destined to make choices that will change everything.
Reviewers on Sheila's Books