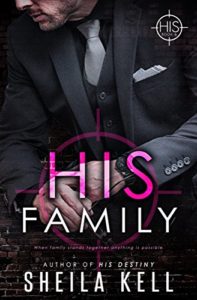 Subscribe to my newsletter
and receive a free copy of
HIS FAMILY
!
HIS DESTINY is LIVE!
What happens when his destiny leads him into the arms of the woman he doesn't think he deserves? In Sheila Kell's passionate novel of distrust and desire, a damaged man and a broken woman are connected by heartbreak and danger… and the heat of possibility.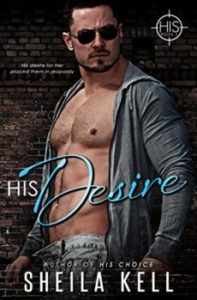 Start reading Sheila Kell's best-selling HIS series for FREE!
"This book is filled with plenty of twists, off the charts chemistry and will leave you on the edge of your seat while reading it." ~Escape Reality with Books
Jesse Hamilton, the head of a private security firm, falls for FBI agent Kate Ross—only to risk losing her forever. Sizzling heat meets nonstop suspense in this fast-paced romantic thriller!
Happy reading!