For those who haven't met me, I'm Emily Hamilton, the only girl in the Hamilton family and Amber's mother. I'm in college with a goal of becoming a CPA. I can't provide you with financial or legal advice, but I can give you my two cents on what to make sure you don't do in January.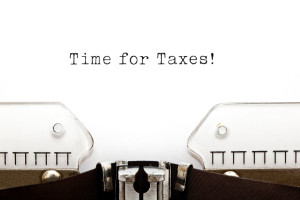 Don't toss anything that might, even in the smallest way possible, be necessary for your tax return. H&R Block recommends, "If in doubt, don't throw it out."
A few things that were new to me:
-Prizes: Depending on the prize, you may receive a 1099 for the value and that must be claimed on your taxes.
-Health Insurance Coverage: I'm not sure exactly what is required, but I received a letter stating I was covered (it was the VA for Sheila).
There are many things you may learn with our ever-changing tax guidelines (IRS website) so it is important to review these whether you DIY or hire a professional. This is not something you should wait until April to grab and put together. The one thing I do recommend in relation to tax season is get a folder, box or envelope and keep all of your paperwork, receipts, statements and such together. If you find you are tearing up your home or office searching for items, now if the perfect time to set up your 2016 system so you won't have that problem again.
There are many professionals you may hire for your taxes and this is not an endorsement or recommendation of H&R Block. In searching for something to share, I found this information and checklist on the H&R Block website that appeared to be simple to follow.
http://newsroom.hrblock.com/watch-your-mailboxes-tis-the-season-important-tax-documents-arrive/
**All content on this site is intended for informational purposes only and does not constitute any financial or legal advice. Materials presented are believed to be from reliable sources, but we make no representation or guarantee as to the accuracy or completeness. Linked websites should not be viewed as a solicitation or offer of services. Any financial or legal advice should be discussed in detail with your financial/accounting/legal/tax advisor.