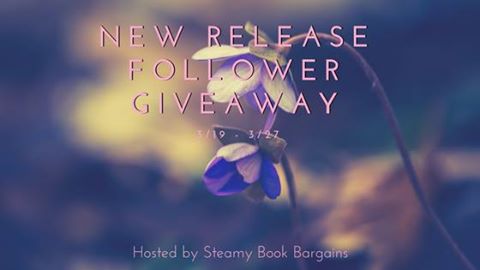 Check out the March New Release Followers Giveaway 3/19-3/27!
Over 45 Romance Authors…
These authors have come together to offer you a quick, convenient way to get to know them, their new releases, and special deals… all in one place!
Even better, we've pooled our funds to offer an awesome giveaway! Enter to win Amazon Gift Cards or a Kindle Fire just for checking us out on BookBub!
http://steamybookbargains.com/index.php/mar-new-release-followers-giveaway/