Are you ready for the HIS DESTINY cover to be revealed? So am I. And it gets better—Trent McKenzie's much anticipated story will release on June 6th. Not much time to wait. Because I'm so excited to have it ready for you, I'm offering a preorder special price of 99cents.
Romantic Suspense BEST-SELLING Author • What happens when his destiny leads him into the arms of the woman he doesn't think he deserves? In Sheila Kell's passionate novel of distrust and desire, a damaged man and a broken woman are connected by heartbreak and danger… and the heat of possibility.
HIS DESTINY
HIS Series Romantic Suspense Novel
Cover designed by Clarise Tan of CT Cover Creations
Featuring Kaitlin Hughes and Rick
Photography by Eric David Battershell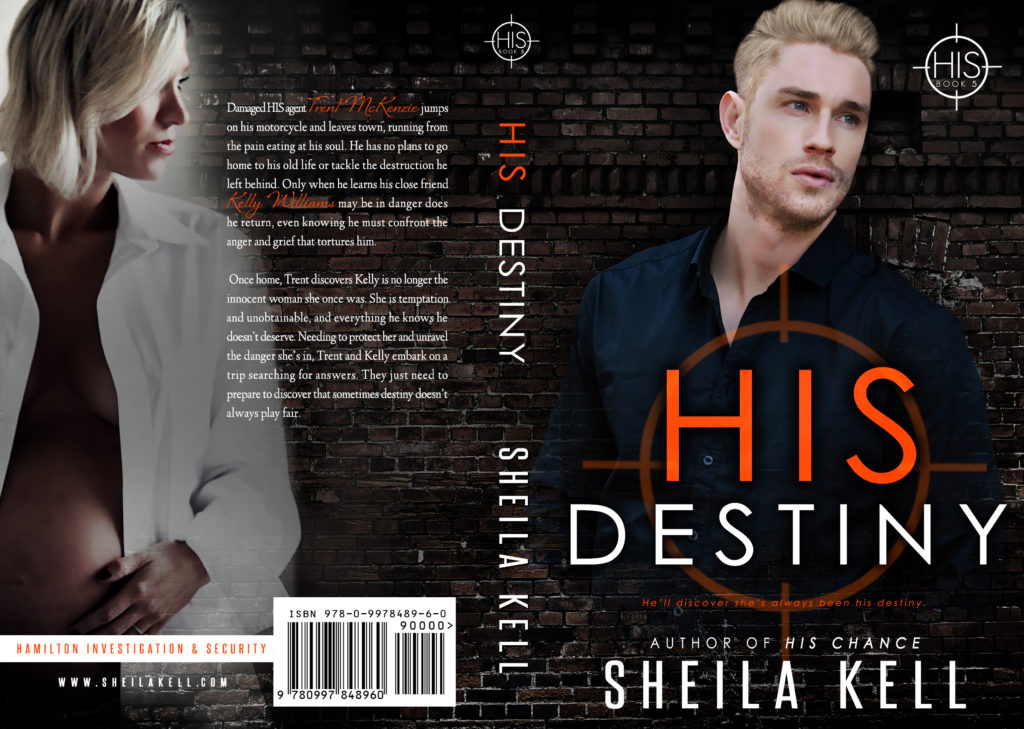 ღ ღ Preorder special price of 99cents ღ ღ
Despite their secrets, he'll discover she's always been his destiny.
Damaged HIS agent Trent McKenzie jumps on his motorcycle and leaves town, running from the pain eating at his soul. He has no plans to go home to his old life or tackle the destruction he left behind. Only when he learns his close friend Kelly Williams may be in danger does he return, even knowing he must confront the anger and grief that tortures him.
Once home, Trent discovers Kelly is no longer the innocent woman she once was. She is temptation and unobtainable, and everything he knows he doesn't deserve. Needing to protect her and unravel the danger she's in, Trent and Kelly embark on a trip searching for answers. They just need to prepare to discover that sometimes destiny doesn't always play fair.
****
HIS DESTINY is the fifth book in the HIS romantic suspense series. If you like thrilling, edge of your seat reading with sizzling sex scenes, then you'll love each installment of Sheila Kell's best-selling series.
Pick up your copy of HIS DESTINY to meet the hot-bodied men of HIS today!
Hamilton Investigation & Security: HIS series
Books do not have to be read in order, but you'll get the whole picture if you do!
HIS DESIRE (Jesse & Kate) FREE
HIS CHOICE (AJ & Megan)
HIS RETURN (Jake & Emily)
HIS CHANCE (Devon & Rylee)
HIS DESTINY (Trent & Kelly)
Other books in the Hamilton Investigation & Security: HIS series
Books do not have to be read in order
HIS DESIRE (Jesse & Kate) FREE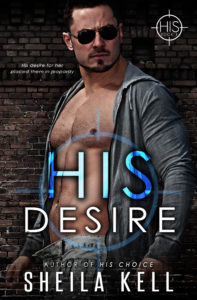 HIS CHOICE (AJ & Megan)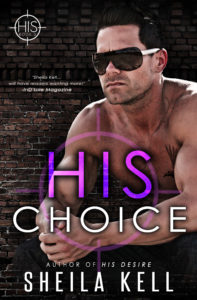 HIS RETURN (Jake & Emily)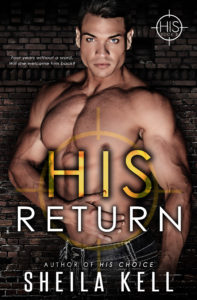 HIS CHANCE (Devon & Rylee)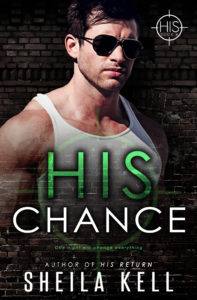 Follow Sheila