Trent and Kelly's story is finally here and on sale for 99cents for a limited time. Grab your copy before the price rises to $2.99,
ღ ღ #99c SALE & GIVEAWAY ღ ღ
HIS DESTINY is now LIVE!

Amazon US ➔ http://bit.ly/HisDestiny-US
Amazon UK ➔ http://bit.ly/HisDestiny-UK
Amazon AU ➔ http://bit.ly/HisDestiny-AU
Amazon CA ➔ http://bit.ly/HisDestiny-CA
About the Book
Damaged HIS agent Trent McKenzie jumps on his motorcycle and leaves town, running from the pain eating at his soul. He has no plans to go home to his old life or tackle the destruction he left behind. Only when he learns his close friend Kelly Williams may be in danger does he return, even knowing he must confront the anger and grief that tortures him.
Once home, Trent discovers Kelly is no longer the innocent woman she once was. She is temptation and unobtainable, and everything he knows he doesn't deserve. Needing to protect her and unravel the danger she's in, Trent and Kelly embark on a trip searching for answers. They just need to prepare to discover that sometimes destiny doesn't always play fair.
GIVEAWAY : www.rafflecopter.com/rafl/display/ea80a6ed228 
Books do not have to be read in order, but its more fun if they are!
HIS DESIRE (Jesse & Kate) FREE
HIS CHOICE (AJ & Megan)
HIS RETURN (Jake & Emily)
HIS CHANCE (Devon & Rylee)
$4.99 for 3 full-length novels!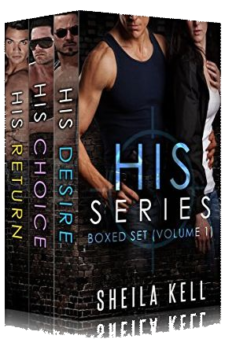 Also available on KindleUnlimited
Amazon US ➔ http://amzn.to/2jNzUT2
Amazon UK ➔ http://amzn.to/2rMPwto
Amazon AU ➔ http://bit.ly/HISseries1-3- AU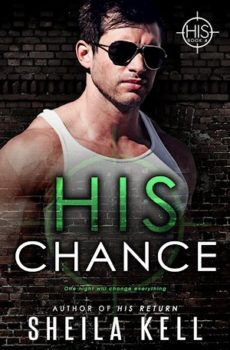 HIS CHANCE (Devon & Rylee)
Amazon US ➔ http://amzn.to/2r53asO
Amazon UK ➔ http://amzn.to/2rEi4VH
Amazon AU ➔ http://amzn.to/2sWe0O3