It has been a while, but I am back with a bang! Not only is Midnight Escape releasing on 9/19, but I am taking part in six September promotions where everyone can find something to enjoy.
っ◔◡◔)っ ♥ Searching for your next favorite story? ♥
Look no further! Romance authors have partnered to offer you these free or low-cost ebooks through the following six promotions. Choose ebooks that interest you to download today.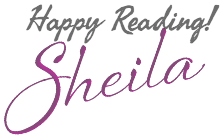 *-requires Kindle Unlimited subscription

*-requires Kindle Unlimited subscription




*-some require newsletter subscription