Hello fabulous readers!
Since Deadly Betrayal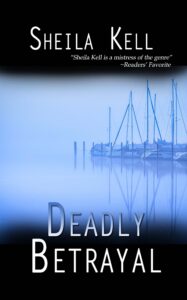 is such a success, I want to update you on the next book in the series. Read Between the Lines, Coastal Investigations, Book Two, first draft is complete! I'll go back through it, send it to my incredible beta readers, then to my wonderful editor, then on to all that publishing stuff. I'm excited about this book, and I think you'll like it too! JD and Cassie are off to new things and more romance.
As for the Agents of HIS series – I'm at a bit of a standstill on Romeo's story – Bayou Sunset. Once I finish my move and get settled back into my home office, I'll get busy on his book.
Thank you for being there and reading my books!